Investor Overview
As a global blockchain technology and Fintech company, we have strong application-specific integrated circuit (ASIC) chip design capability. With years of industry experience and expertise, we have become a global Bitcoin mining machine producer. Based on our deep understanding of the Fintech industry and compliance with laws and regulations in various jurisdictions, we have launched professional, convenient and innovative Fintech service platforms.
We strive to expand into the upstream and downstream markets of the blockchain and Fintech industry value chain to diversify our offerings and achieve a more stable financial performance, by starting with the cryptocurrency mining and farming business, and expanding into further Fintech businesses.
We believe our extensive experience in the blockchain and Fintech industry positions us well in our future endeavors. We intend to continue to concentrate our efforts in our blockchain and Fintech related businesses, specifically in Singapore, Hong Kong, Australia, New Zealand, the United States and Malaysia.
Learn More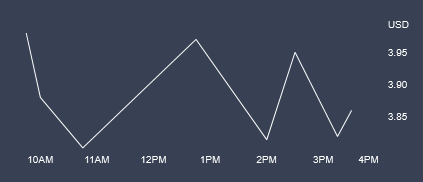 Data Provided by Refinitiv. Minimum 15 minutes delayed.